ENZYMATIC CLEANER TO REMOVE STAIN & ODOR
Our stain remover spray takes out both the stain and stink! From poop, pee, vomit, blood, and other organic spills, our bio-enzymatic formula tackles it all.
Our plant-based bio-enzymatic cleaner contains both bacteria AND enzymes (not just one!) to break down and digest organic waste, and most importantly, get rid of that stinky odor!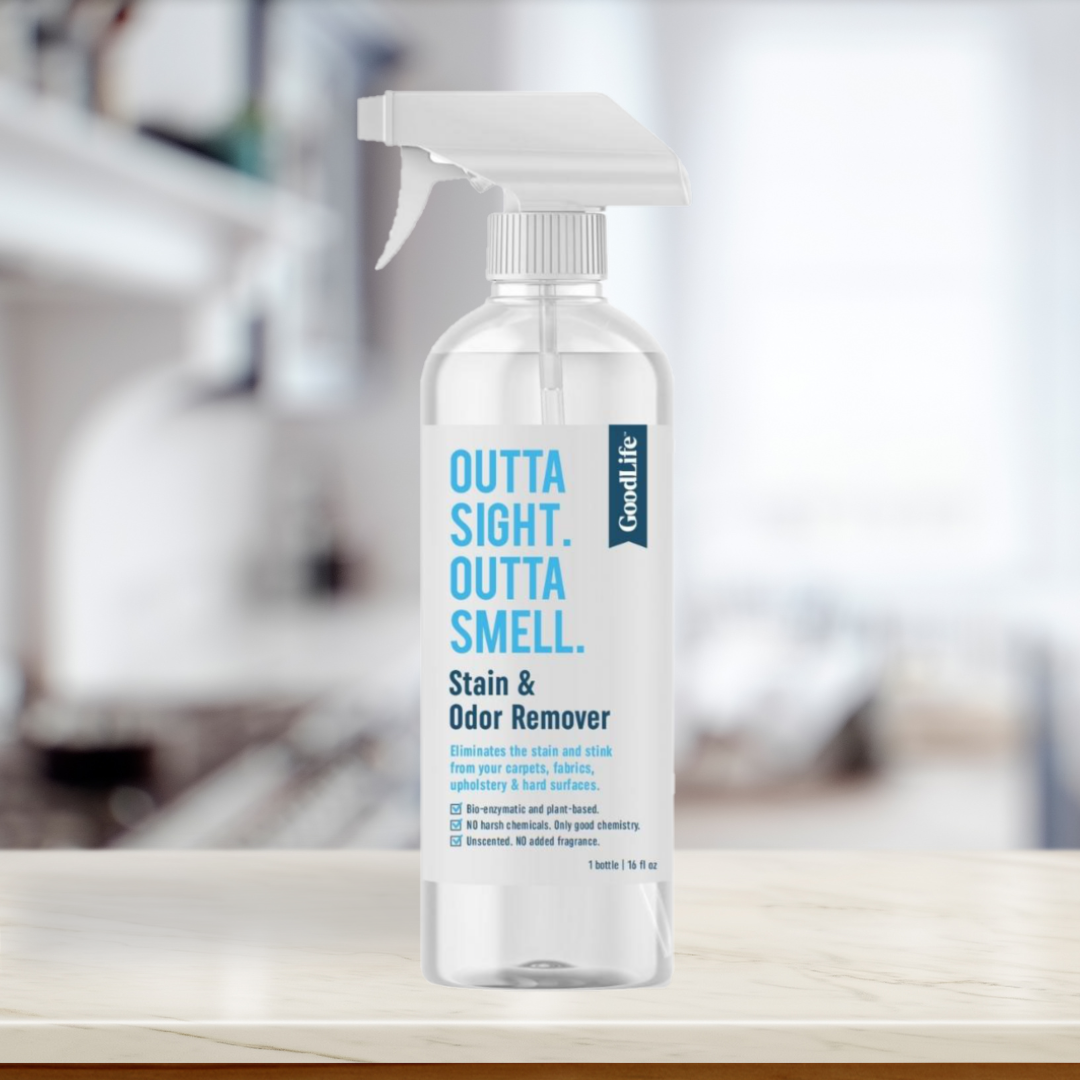 HEAR FROM OUR HAPPY CLIENTS!
★★★★★

"I tried a lot of different product and never found one that
was as safe as this one or as effective….. I highly recommend this product. It will be part of my arsenal from here on out."

Chris Bloomfield | Champaign, IL
★★★★★

"The  sh*t works! I have used these products and they exceeded my expectations. This made cleaning my boys' bathtub a breeze."

Anne | Cincinnati, OH
★★★★★

"I've tried it all, and this truly takes the cake. I literally used EVERYTHING just to get water stains/spray tan residue stains off of my mattress and nothing worked. Really happy I found this stuff."

Marcy | Salt Lake City, UT